Entertainment
Global
Korea Box Office: 'Confidential Assignment 2' Reaches $47 Million After Winning Fifth Weekend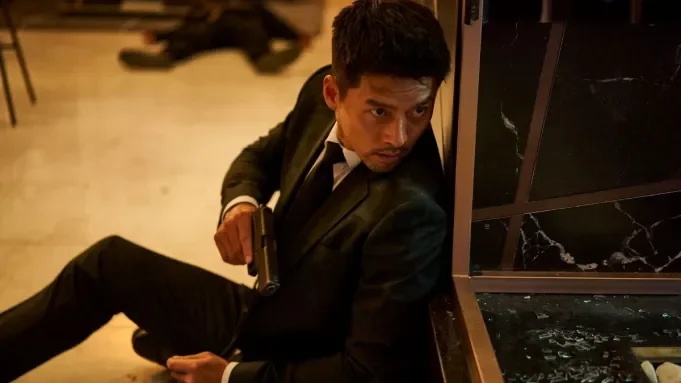 Comedy action film "Confidential Assignment 2: International" claimed its fifth successive weekend victory at the South Korean box office as only U.S. horror film "Smile" was able to break into the top five.
The CJ Entertainment-distributed "Confidential Assignment 2" managed $1.64 million over the Friday to Sunday period, according to data from Kobis, the tracking service operated by the Korean Film Council (KOFIC). That represented a 27% share of the market.
"Confidential Assignment 2" recorded a 27% weekend on weekend decline. That pushed its cumulative total to $47 million, earned form $6.52 million ticket sales since release on Set. 7, 2022.
"Life is Beautiful" climbed from third to second place in the weekend chart. It managed $1.12 million for a 12-day cumulative of $3.92 million.
Japanese-animation "Crayon Shin Chan: School Mystery! The Splendid Tenkasu Academy" rose from fourth to third place with a weekend. It earned $913,000 for a cumulative total of $2.73 million.
"Honest Candidate 2" suffered a 52% weekend on weekend decline, slipping to fourth place, for a cumulative of $4.69 million.
"Smile" a creepy low-budget thriller that has been on top for two weeks in North America and is now on wide international release, debuted in fifth place in Korea. It earned $305,000 over the weekend and $371,000 over the five days since Wednesday.
Overall numbers remained low for the sixth week out of the last seven, reflecting a weak flow of new release titles. The latest weekend also compared with a long holiday weekend a week earlier, and was 21% lower.
Distributors in Korea have taken to re-releasing older movies to fill the gap. A week earlier it was "Avatar" that returned. In the latest weekend it was "Dune" and the specially created "Spider-Man: No Way Home – The More Fun Stuff Version". "Dune" earned $109,000. "Spider-Man" earned $104,000.